Kodi TV guides shows TV listings. TV listings  are the lists of programmes that will appear on television over the next few days and weeks. Some TV guides only shows listings but others will also integrate your live TV addons and auto play channels on click.
1. TV Guide – Official Addon
The TV guide gives you an overview on whats on TV right now, so you don't have to change the channel away from XBMC! EPG data can be retrieved from YouSee.tv and XMLTV file or URL. Navigate using the arrow keys and change page using channel + / -.
Looking for the ultimate TV guide with EPG for your Kodi device?
iVue TV Guide is the number 1 built-in TV guide for your Kodi device. It works by integrating video add-ons that you already have installed on your Kodi device to have a fully functioning 'easy to use' guide to watch your Live TV.
Once installed click 'c' on your remote to bring up settings.
Choose source / XMLTV type.
Choose your desired video add-on.
Press ok and return back to iVue and start using.
3. FTV Guide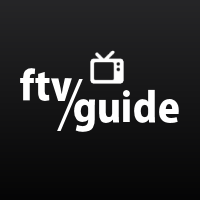 FTV Guide is a sexy EPG (Electronic Programming Guide) for Kodi XBMC which gives you channel overviews with current and upcoming shows. It can integrate with FilmOn's low quality free streams but can also be integrated with NTV's subscription service . This guide should work on Windows, Android streaming boxes, Ubuntu, Raspberry Pi and other debian based systems
Having a great TV guide add-on on Kodi is a must in our eyes, so today we are going to show you how to install the awesome Renegades TV add-on for your Kodi device. Renegades TV is a fully functional TV guide with all the awesome channels you would expect to see on your Sky/Cable TV guide.Once you click on the channel you want to watch it will ask for what stream you want to use from what add-ons. If you have multiple add-ons that cater for that specific stream you get a choice on what one to use. If you only have one add-on, so for example TVCatchup add-on that supports the channel you want to watch, it will automatically play the channel once selected.
Least popular of the Kodi TV guides, it is still worth a mention. King TV guide is where to get many IPTV Stalker Clones in one place. Regardless of the Kodi build you are running some of these still work and will work on Android devices as well! Work flawlessly on my check.