Are you are looking for the BEST websites to watch your favourite movies and TV series? Well, look no further, the list below is guaranteed to satisfy you. There are many movie lovers all over the world and many of them pay to watch their favourites. If you are among them, the list below will definitely keep you entertained for free of cost.
In order to find a good movie site to watch a lot of research has to be done, so this list was created after thoroughly visiting a lot of free movie streaming  sites then choosing the best ones that will provide entertainment. These sites have excellent quality movies, a wide variety to choose from and requires absolutely no login or registration.
Click here for Live TV & Movies app
Ads have become apart almost everything we watch on the internet. I know the pop ups can be extremely annoying and frustrating so I have list two easy and effective methods you can use  to stop these pop ups while watching your favourite streaming movie sites.
Chrome (Windows)
Click the Chrome Menu Button on the browser toolbar(three vertical dots in the right hand corner of the page)
Click on More tools then Extensions menu
Visit the Chrome web Store
Then search for "adblock plus" in the search extension bar
Install the extension
Agree to the terms
(You will see the icon at the top of the chrome page once it's installed)
Click the Chrome Menu Button on the browser toolbar (three vertical dots in the right hand corner of the page)
Click on Settings
Select Advanced at the bottom of the page
Click Privacy and security to the left of the page
Select Site Settings
Click on pop-ups and redirects
To stop the pop-up blocker unchecked the Blocked (recommended)
To allow pop-ups on certain sites, check the Blocked (recommended) and click Add next to Allow and enter URL(s) of the sites.
Solarmovie is amongst the most frequent used website for movie lovers all over the world. Even thou its free, Solarmovie is like a premium site. Movies are displayed from most recent and you can enter the name of the movie you would like to watch. When you click on the thumbnail of the movie, a short description of the movie is there, also the cast, ratings, directors, duration and every other important information about the movie. Updates on the latest series and TV programs are made quite often so if you are a fan of those types of movie, this site is perfect for you. Not to mention there are a lot of genres to choose from so you cannot be bored. You are not required to sign up, so grab your popcorn and browse this site from your Smartphone, television, tablet or laptop.
Fmovies has been around for only a few years and have become very known in the short space of time. It is as top rated as Solarmovie because they both provide excellent movie choices and streaming is very easy. The site is streamed worldwide and has everything from horror movies to chick flicks. The best thing about Fmovies is that it is reliable. When you choose a movie to watch, you can be sure that it will play without extensive buffering and any interruptions. You can browse on your Smartphone effortlessly and the movies are sorted in categories such as 'top rated' and 'hot' so it's simple to find any film you desire. I would recommend this to anyone looking a movie site to binge and enjoy.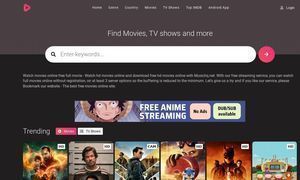 This streaming site is the best! The name might throw you off but I can guarantee you can browse and watch any movie and tv show for free. Movies are listed by default with a nice layout that gives a lot of information on each movie before even clicking. On each thumbnail the quality of the movie is outlined. Whether HD or CAM quality. The genres to choose from are listed such as: Action, Comedy, Western, Reality, History etc. An easy way to find a movie is by browsing the home page where you see special headings such as "Trending", "Latest Movies", "Latest TV Shows" and "Coming Soon". MusicHQ is ads free and it plays each movie with little are no buffering. I believe this is the perfect site for any movie lover to browse and enjoy.
Bmovies is a fast emerging movie streaming site that provides high quality movies for free without any form of login or registration. Bmovies is one the easiest and simplest streaming websites. All you have to do is open the website, search for what you would like to watch and click the play bottom. This movie site has only been around for quite some time, but the variety of movies to choose from is impeccable. The website splits its contents in some interesting and fun categories such as adventure, comedy, horror, musical, fantasy, family, crime, thriller and many more. So if your aim is watch some great quality films, don't hesitate to click on this website.
No doubt that 123movies is one of the most popular free movie streaming sites with over 98 million users. You can watch movie from the browser on your computer, tablet or Smartphone. 123movies includes HD, HD-RIP, Blu-ray and camera quality of films. Looking to watch the latest movies from any genre is no problem because this site provides frequent updates. It loads movie from many different servers to ensure good streaming speed and availability. All together this is an excellent site to watch your movies for free.
Moviesjoy is another excellent choice. This streaming platform provides high definition movies and TV series in genres such as Romance, Comedy, Action, Animation, Documentary and many more. It shows featured movies, recent uploads, updated movies section at the front page but you can also browse using the search bar provided. Subtitles in many different languages are an option as well.  Movies are being loaded from many servers so you can choose whichever one you are comfortable and enjoy!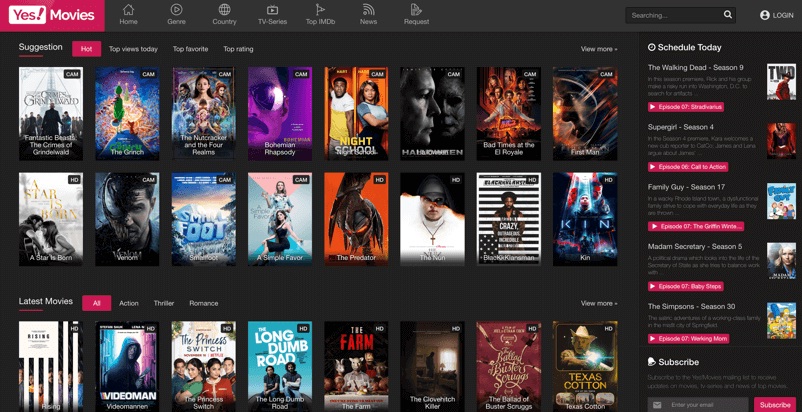 https://yesmovies.ag/movie/filter/movies.html
If you are on the lookout for a great online streaming site, Yesmovies is the website to click on. It is cool and easy to use and provides free movies in high quality format. Unlike many other movie sites, buffering is not an issue for Yesmovies. The site provides trailer for the each motion picture and a much needed description on the movies that includes the cast, plot, ratings, reviews etc.  The movies are available in action, drama, thriller, comedy, horror, romance, mystery & many others including foreign films and documentaries.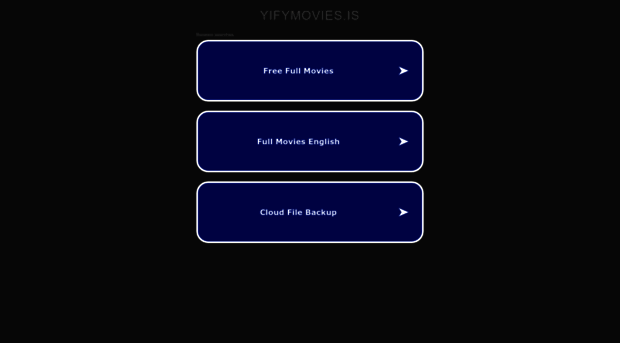 Yify was created in 2010 and without downloading you can stream and watch any movie and TV series fast and easy.  The best thing about this site is that it can be accessed without signing up and registering. Movies are updated frequently with recent releases from every genre (action, animation, horror, comedy, adventure and more). One of the most interesting things about the site is that it is in alphabetical order and also has an option for all movies trending so it's very easy to find a movie/TV series to watch. Click and enjoy.
Spacemov is another website you can stream and watch movies in HD quality without having to register. Whether you choice might be to watch an action packed film, comedy, drama, cartoon, fiction or anything else, look no further. The site is also in alphabetical order so it's very very easy to find any movie or TV series that you are looking for. You can either type in the name of the movie you want to enjoy on the search bar or look for it in the featured section. The thumbnails are beautiful and show if the movie is in HD or cam quality. The ratings for the movie are also displayed on the thumbnail.
Here is another great movie site! Quality movies are provided and the latest movies are displayed upfront so you can keep up with what's trending. The feature "most watched this week" is available. This is great because you can be aware of what people are interested in at the moment and it might be something you would more or likely be into as well.  The thumbnails are big and beautiful and you can browse movies by genre, years and IMDB rating.
So next time you feel like watching a movie online for free, this is another excellent choice.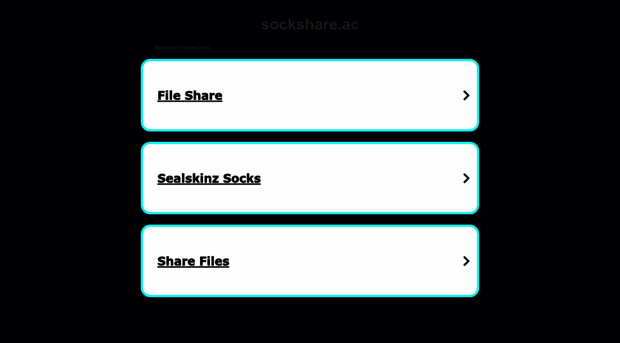 Sockshare is popular as well and you not only can you watch an unlimited amount of movies but users can also upload their files. The site has made it very easy for users to navigate and browse to find their desired movie. User can either browse through genre, year, and country or use its special section "movies now playing in theatres". There is a variety of movies to choose from and when you click on a movie to watch there is little to no buffering. For most of the movies available here, all required details are provided, rating is listed and the option to select different servers is also available.
If you are looking for a website that specializes in tv shows of all genres, Project Free TV is absolute best choice for you.  Updates are made quite frequently so you can watch the complete season of all popular tv shows for free. The site is one of the most top rated and is made popular because of its fast streaming tv shows and programs. Once you have activated your ad block, pop-ups will no longer interfere and you will be able to binge without the constant disturbance.